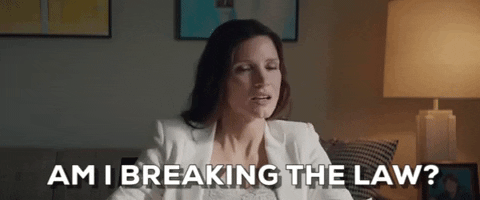 1. You Either Get It or You Don't – It's time to start asking yourself the hard questions, identifying those patterns that are creating your results. Are those patterns working for you now or is it time to do something different?
2. You Create Your Own Experience – Take control of your emotional responses that are creating your results. You are either at cause or effect; you either have reasons or results. Be conscious of your self-talk, make it positive and toward what you want rather than away from what you don't want.
3. People Do What Works – People always do what works; look for the secondary gain when things don't make sense. Identify your own secondary gain when patterns persist.
4. You Can't Change What You Don't Acknowledge – Are the reasons running your life? Are you stuck telling yourself the story about why you can't have what you want? It's time to get real and honest, stop fighting reality and move forward from the real starting point.
5. Life Rewards Action – You can think positively all day long but nothing will happen until you take action. Align your thoughts with your emotions with your actions and you will be unstoppable.
6. There Is No Reality Only Perception – Information comes at us in the millions of bits per second, our brains are only capable of processing 126 bits per second. Every experience is filtered (generalized, distorted, deleted) based on our experiences, attitudes, beliefs, our self-talk. Becoming aware of these filters, finding your limiting beliefs and attitudes and freshening your perceptions will allow you to be conscious of your unconscious lens.
7. Life Is Managed Not Cured – Life is a work in progress, you can't fix it. Creating clarity around what you want to accomplish, consistently taking action and moving your comfort zone.
8. We Teach People How To Treat Us – People will treat you the way that you allow them based on your action or inaction that you take.
9. There Is Power In Forgiveness – The first step to success is letting go of your baggage. The key to letting go of negative emotions is forgiveness. Being willing to admit your wounds, identify your secondary gains or backside payoffs and breaking the negative bonds. Start with forgiving yourself!
10. You Have To Name It To Claim It – You have to have a system for goal setting, and setting priorities. Yogi Berra said; "If you don't know where you're going, you'll end up someplace else". Get clear about what you want and use the law of attraction to draw it toward you